The Sierra Leone Basin consists of several discoveries in Upper Cretaceous slope fan systems. To date these discoveries have proven to be sub-commercial, however, significant potential still remains within this proven play.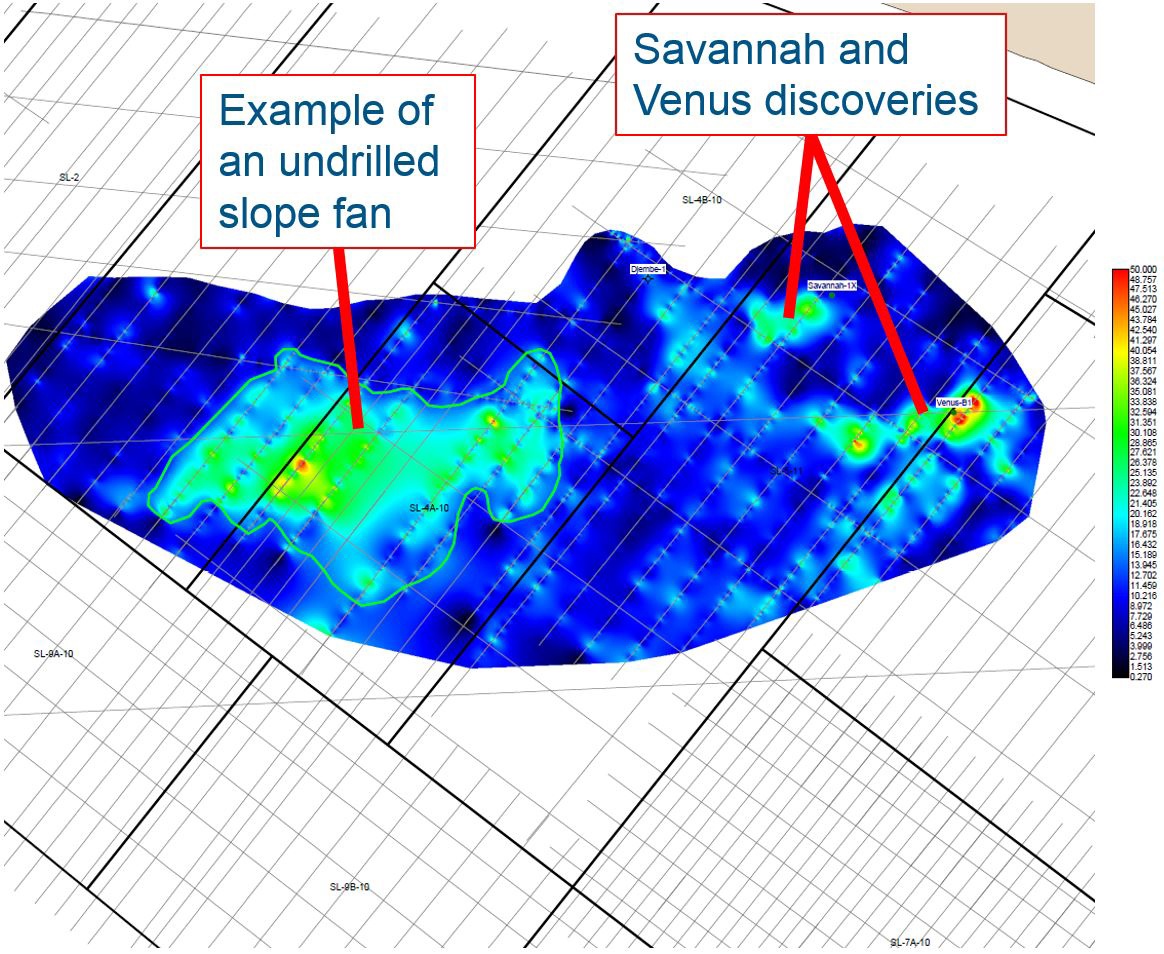 Image: TGS amplitude extraction from 2D far angle stack data reveals the existence of slope fans down-dip of existing discoveries.
Extracting amplitudes from far angle stack 2D data reveals the scale of undrilled potential. Amplitude anomalies associated with the Savannah and Venus discoveries are clearly visible on the extraction surface. Down-dip from these discoveries within the same stratigraphic unit are a number of large, undrilled slope fans with seismic character analogous to the existing discoveries. Visualising the extent of these fan systems in comparison to Venus, Savannah and other discoveries in this basin demonstrates the potential in the deeper offshore area.
Existing high-resolution, long-offset 2D data, allows for accurate mapping of these deeper fan systems and generation of new exploration prospects in Sierra Leone.
The current Sierra Leone database consists of:
15,000+ km of 2D seismic

24,000 km² of aeromag

Well logs

For more information, please contact TGS at:
Email: amesales@tgs.com
UK Tel: +44 208 339 4200