Amendment Phase 1
U.S. Gulf of Mexico Ultra-long Offset OBN
The Amendment Phase 1 FWI node survey is the largest multi-client deepwater node survey ever delivered in the U.S. Gulf of Mexico (GoM). The survey was optimized to acquire a minimum of 40 kilometer ultra-long offsets - another industry first for an area of this size. Amendment Phase 1 was acquired in water depths of up to 2,070 meters and covers 117 OCS blocks (2,765 square kilometers). Fast track data is now available.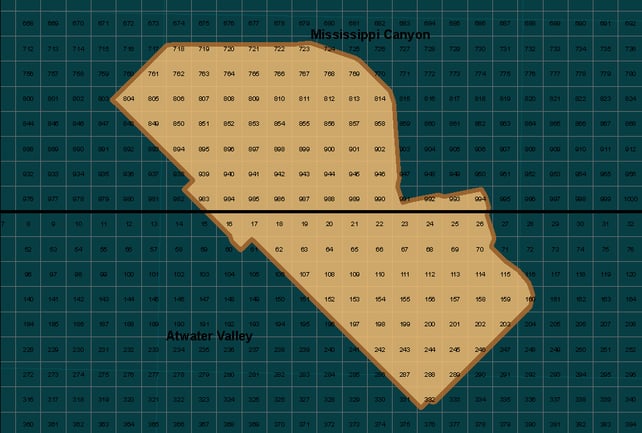 OBN data provides very low noise data but also allows many more survey design options. As the source vessels move independently to the nodes, which remain stationary on the seabed, azimuth and offset can be selected optimally for survey objectives. As FWI algorithms need long offset refraction information a new survey design was created and optimized for Amendment.
The next generation of exploration data is here!