The Carlsen 2017 (CAR17) is a new 3D survey in the Western Barents Sea. CAR17 will cover the Senja Ridge and the Western part of the Sørvestsnaget Basin. The 3D survey covers 5,492 km2 of open acreage.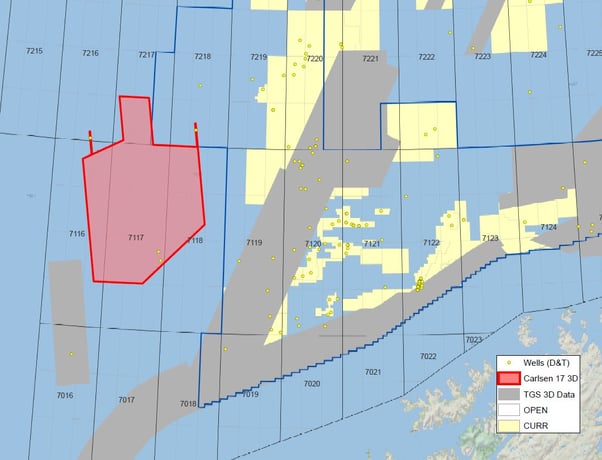 Pre-Cretaceous is expected to be in the oil window within the Senja Ridge. Multi-level targets exist within Cretaceous and Paleogene throughout the area - leads include rotated fault blocks and sand injectites. The survey will be acquired using triple source to ensure laterally high density over these targets.
The project will use the broadband processing solution Clari-FiTM in combination with improved denoise and demultiple techniques and utilise TGS' long experience in the Barents Sea.
Acquisition Highlights: