East Coast Canada

November 2020 Lease Sale
Sursurface Insight Ahead of the 2020 Eastern Newfoundland and Jeanne d'Arc Call for Bids.
The 2020 East Coast Canada Call for Bids is expected to emulate the success of the recent Eastern Newfoundland bid rounds. Since 2018, over a billion dollars of successful bids have been submitted in this region by several exploration companies.
TGS, in partnership with PGS, holds the most comprehensive collection of subsurface data covering acreage being offered in the Eastern Newfoundland and Jeanne d'Arc bid round areas. This data includes 2D and 3D seismic data, interpretation studies and well data. Tablelands and North Tablelands 3D surveys cover approximately 85% of the 2020 Eastern Newfoundland bid round area. Both surveys were acquired utilizing the PGS Broadband Geostreamer® technology with 8,100 meters of offsets providing high quality imaging. In addition, the partnership has acquired additional 3D surveys situated in this region that provides detailed exploration insight into this highly prospective area.
To view the Canada-Newfoundland and Labrador Offshore Petroleum Board (C-NLOPB) 2020 parcel definitions, announced September 2020, click here. This call for bids will close in November 2020 with license awards to successful bidders in January 2021.
For the full timeline for active rounds from the C-NLOPB, click here.
Click here to view the results of the 2020 Bid Round.
New Incentives for Seismic and Drilling Expenditure
C-NLOPB has announced that that the percentage of pre-bid seismic spend that will be refunded from the winning bidder's security deposit has increased, threefold, to 75% of allowable expenditure. These amendments will provide greater certainty with regard to drilling-related overhead costs and create administrative efficiencies for the submission and review of applications for allowable expenditure credit received from interest owners. Click here to learn more about these updates.

QI Provides New Subsurface Insight
In addition to the extensive 3D seismic coverage, a new Quantitative Interpretation (QI) product, driven by enhanced velocity modelling utilizing Full Waveform Inversion (FWI), is now available. This QI product, from the Tablelands 3D survey, covers approximately 600 square kilometers around the Great Barasway F-66 well area and offers a greater understanding of general lithology and fluid distribution at the reservoir level. Furthermore, This QI product also provides clarity for a number of AVO-supported leads identified in this sector of Eastern Newfoundland.
For a full overview of available TGS subsurface data in this region, including seismic (in partnership with PGS) take a look at our Story Map.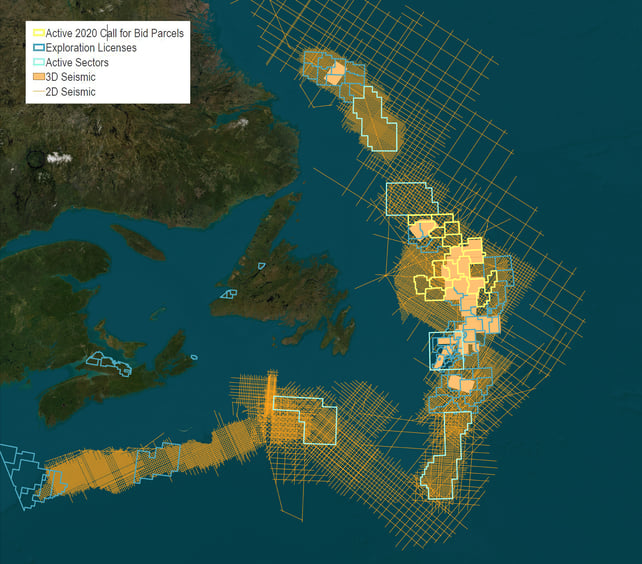 TGS holds 2D and 3D seismic data, interpretation studies, and well data in and around the area covered by the Call for Bids in the Jeanne d'Arc and Eastern Newfoundland (NL04-EN) regions.
---
Prospectivity Insight: East Canada Facies Map Browser and Play Fairway Analysis
TGS' comprehensive collection of subsurface data and interpretation products library in East Canada are an invaluable resource. Access to seismic surveys, standardized well data, and detailed interpretations allow companies to accelerate basin evaluation for bid round analysis, as well as provide the regional context to support asset-focused teams.
TGS' Facies Map Browser (FMB) is the result of a multi-year study which utilized all available datasets, making it the most comprehensive multi-client interpretation offered for the region, and the only one of its kind. Our expert geoscientists have extended and updated the stratigraphic model to cover the entire offshore East Canada, including Labrador, Newfoundland and South East Grand Banks.
The FMB provides users with desktop access to an integrated data suite and subsurface insights covering acreage in the upcoming bid rounds. The study makes available the processed wireline data for released E&A wells, a shows database, interpreted stratigraphy, lithology, core descriptions, environment and facies associations, as well as maps of gross depositional environment, source, reservoir, seal, and play risk. Additional seismic interpretation deliverables are available, as well as reports that detail results from complementary potential fields and basin thermal modeling studies.
---
Data Driven Exploration

North Tablelands 3D

Northern Jeanne d'Arc 3D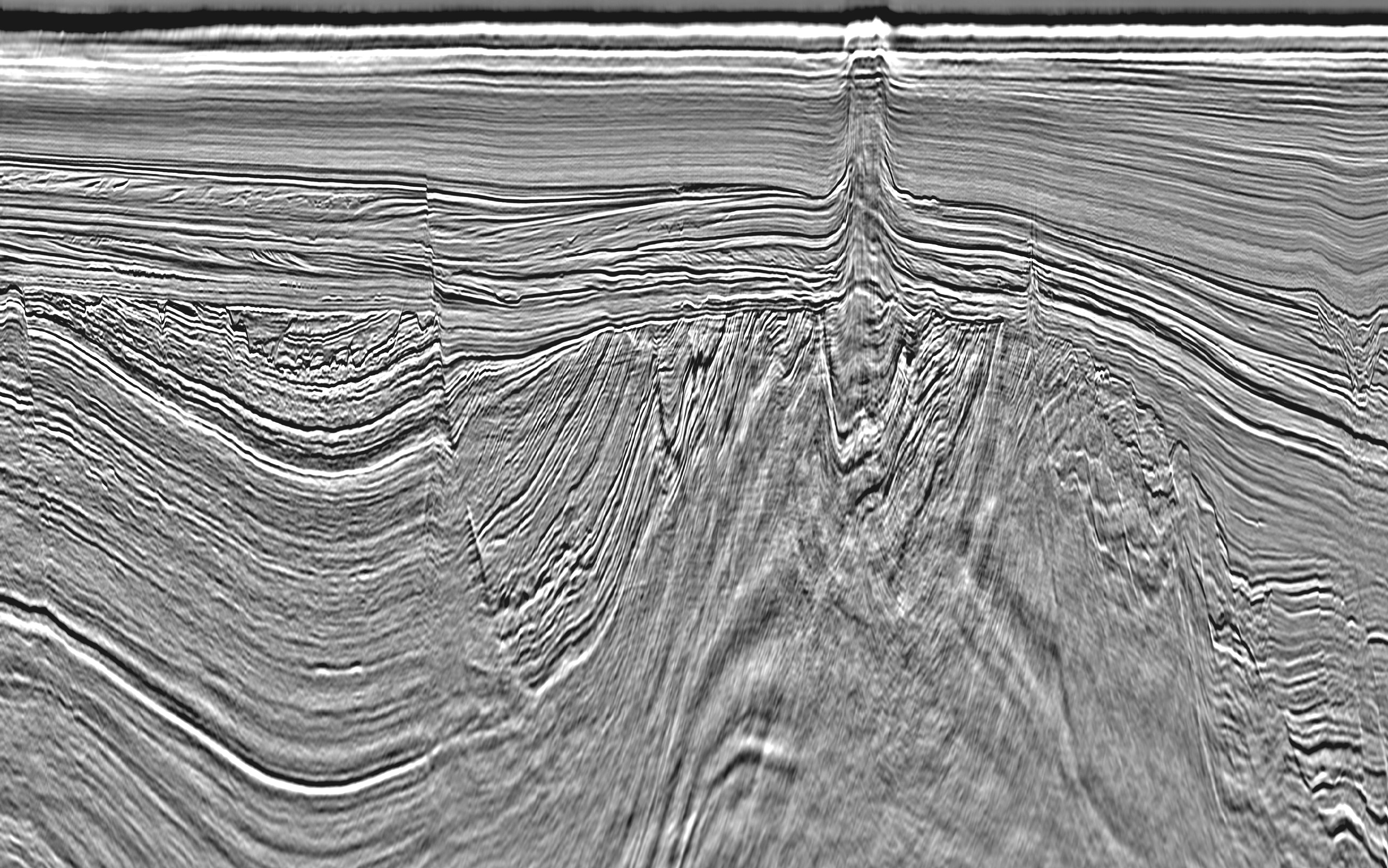 Southern Jeanne d'Arc 3D
2018 Lease Sale Results
2018 CALL FOR BIDS RESULTS NL19-CFB01
(EXPLORATION LICENCES, EASTERN NEWFOUNDLAND REGION)
PARCEL
HECTARES
SUCCESSFUL BIDDERS

SUCCESSFUL BID AMOUNT

8
269,799
BHP Billiton Petroleum (New Ventures) Corporation (100%)
$621,021,200
12
273,579
BHP Billiton Petroleum (New Ventures) Corporation (100%)
$201,021,200
14
159,036
Equinor Canada Ltd. (70%), Husky Oil Operations Limited (30%)
$32,231,981
15
253,608

Equinor Canada Ltd. (60%), Suncor Energy Offshore Exploration Partnership (40%)

$480,000,000
Total Successful Bid Amount
$1,334,274,381