Gulf of Mexico Lease Sale 254
Gulf of Mexico OCS Region
The U.S. Department of the Interior's Land and Mineral Management and Bureau of Ocean Energy Management (BOEM) held a regionwide lease sale for 78 million acres in the federal waters of the Gulf of Mexico (GoM) on March 18, 2020. Lease Sale 254 included 14,585 unleased blocks, from three to 231 miles offshore, in the Gulf's Western, Central and Eastern planning areas in vary water depths of 9 feet up to more than 11,000 feet.
Below is a breakdown summarizing the bid distribution.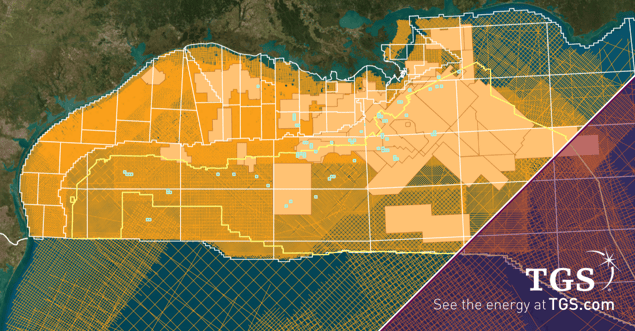 U.S. Gulf of Mexico Lease Sale 254 bid results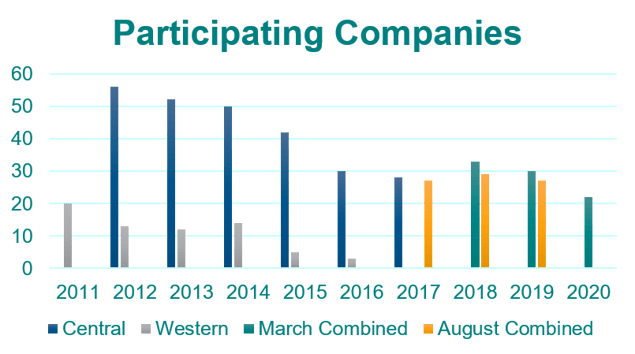 Companies participating in the Lease Sale 254 declined slightly from 2019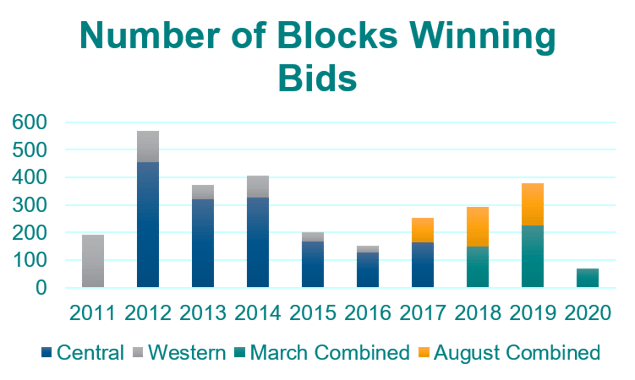 84 bids on 71 blocks – Declined from 2019 March Lease Sale with 227 winning bids and August Lease Sale with 151 winning bids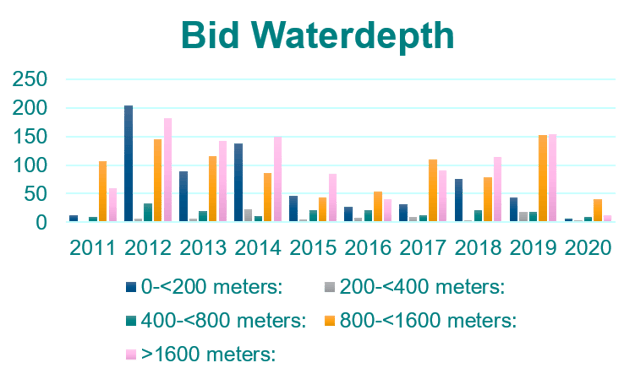 Blocks in the 800 meter to 1600 meter range received the highest number of bids, totaling 41 bids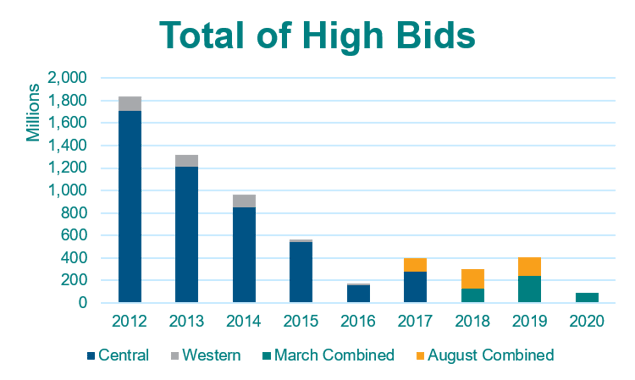 Highest single bid for a single block was $11,114,050 by BHP Billiton Petroleum (Deepwater) Inc.