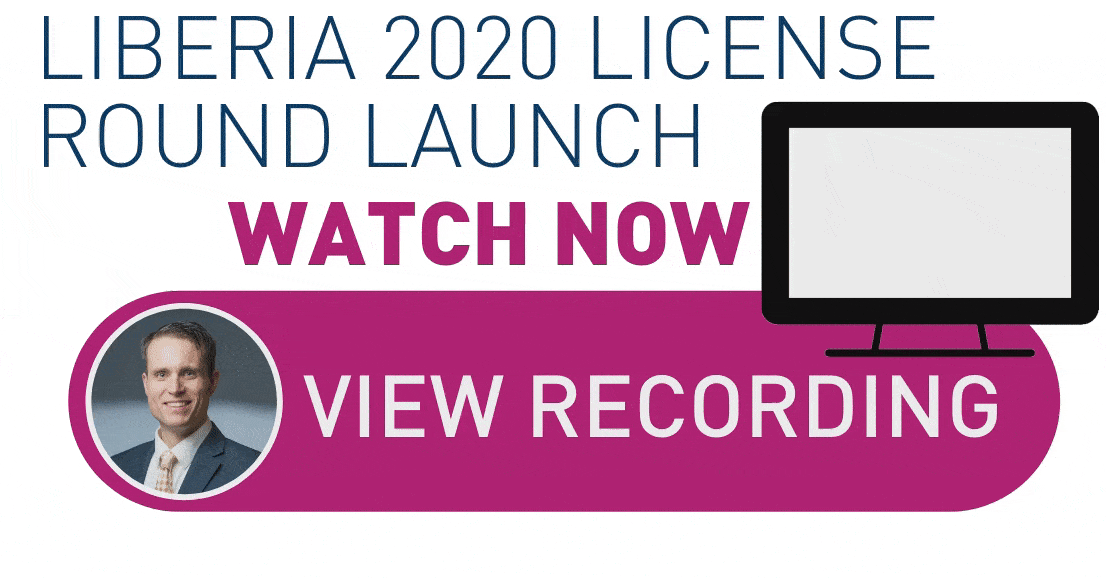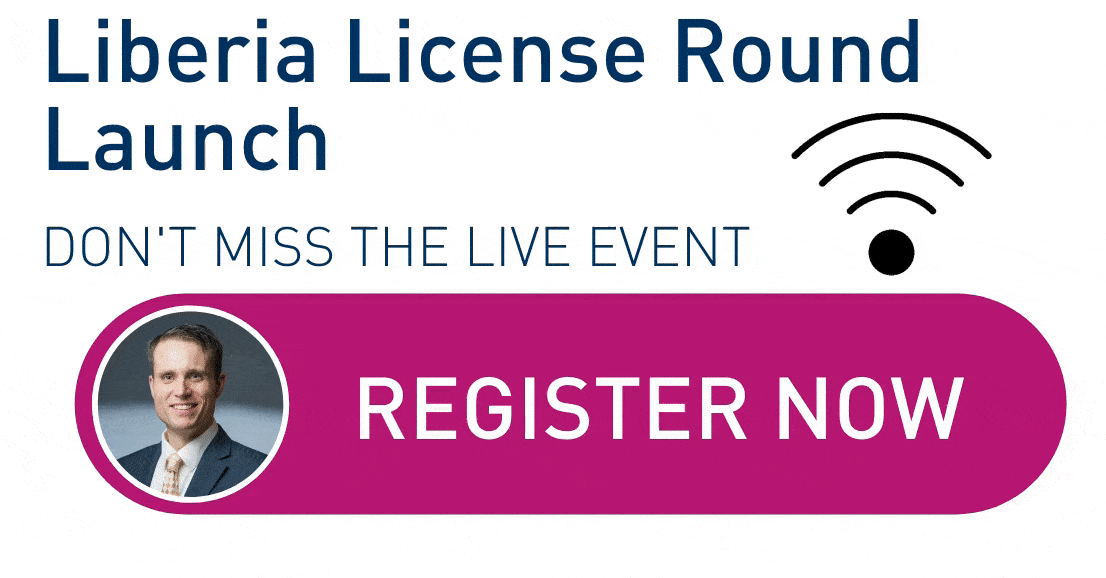 The Harper Basin License Round is underway and now with enhanced bidding criteria!
| | |
| --- | --- |
| The Liberia Petroleum Regulatory Authority has announced the launch of its next offshore licensing round, which commenced on April 10, 2020. The round is being launched in parallel with attractive amendments to Liberia's Petroleum Law, following major regulatory changes in October 2019, and the extension of the exploration period, in order to attract international investors. | |
The Liberia License Round 2020, beginning April 10, 2020 until 28 February, 2021, will be conducted through three main stages (timetable of events bottom of site):
Pre-qualification
Bid Submission
Bid Evaluation/Award.
Companies interested in participating in the license round are required to complete and transmit a letter of expression of interest, fill out the pre-qualification form and an ultimate beneficial ownership form as indicated in Annex 6 of the Tender Protocol for pre-qualification. See the link below to 'Get the Full Story' and download the Tender Protocol, Model PSC and Pre-qualification Form. Request relevant material and more via the form on the right-hand side.

Nine blocks will be on offer in the Harper Basin, one of the last unexplored and undrilled regions offshore West Africa: LB-25, LB-26, LB-27, LB-28, LB-29, LB-30, LB-31, LB-32, LB-33. The new block demarcation is following the petroleum bill update in 2019, with a maximum block size of 3,500 square kilometers, and aligning with the ECOWAS grid.
TGS holds a range of multi-client data across the tendered acreage to support the licensing round, view the TGS data library.
5,961 kilometers of 2D seismic, gravity and magnetic data
6,167 square kilometers of 3D seismic, gravity and magnetic data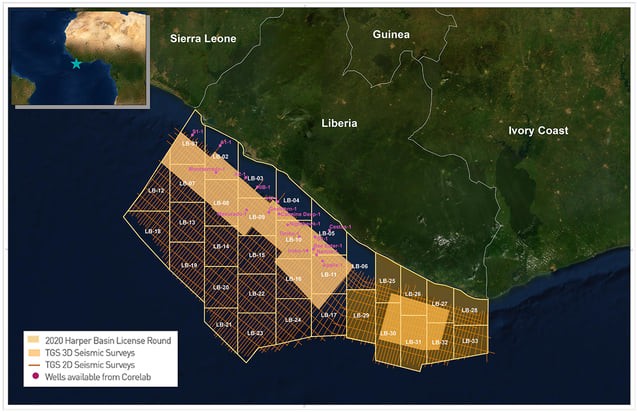 ---
Geological Insight
For more detailed information, click on the arrow below - explore the blocks on offer and gain greater insight into the available data.
See an example of typical stacked channel systems below and explore the Story Map for more insight and information.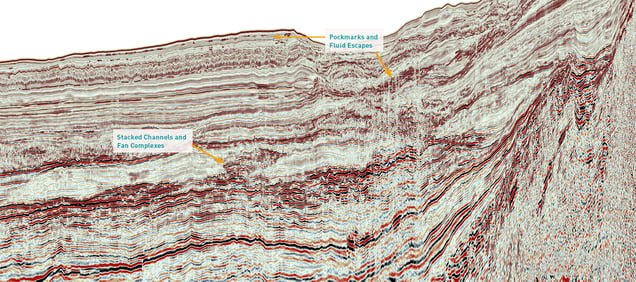 ---
Timetable of Events*
| | | |
| --- | --- | --- |
| Event | Location | Date |
| License Round Opening | Via web link | 10 April, 2020 |
| License Round Launch Webinar* | via web link | 15 April, 2020 |
| Request for Pre-qualification | Via email | April 10, 2020-October 31, 2020 |
| Bid Submission | Monrovia | November 1, 2020-February 28, 2021 |
| License Round Closes | Monrovia | February 28, 2021 |
*Please note: Due to travel restrictions related to the coronavirus (COVID-19) outbreak, roadshows will now take place via video link over the internet. Further information will appear here shortly.


---
Additonal Information
---
Frequently Asked Questions
Q: With the COVID-19 pandemic restricting travel globally, are you still going to host the Bid Round?
A: Yes, we are maintaining the timeline we announced in January this year, though the launch events and London and Houston roadshows are being moved to virtual online only events.

Q: Will there be blocks available in the Liberia Basin?
A: The bid round is specifically for the Harper Basin, however there is a provision in the Law to allow direct negotiation for blocks in the Liberian Basin.
---
Find out more
Please fill in the information request form on the top right-hand section of this page for any specific information you require and a representative will contact you.